Wrongful Death Attorneys
Louisiana Wrongful Death Lawyers
The death of a loved one is always devastating, but when a loved one dies needlessly because of the fault of another person, it is particularly tragic and painful. On top of emotional suffering from a loved one's death, family members often incur additional expenses like medical bills and funeral costs. When a loved one's death is caused by the fault of another person under Louisiana law, certain close family members have a right to file a lawsuit against the person or company at fault for your loved one's death.
Wrongful Death claims can arise from various scenarios like car wrecks, truck wrecks, medical malpractice, boat wrecks, oilfield and chemical plant accidents, maritime accidents, defective products, and countless other causes.
In a Wrongful Death action, the plaintiff is entitled to recover various damages like:
Loss of companionship, protection, and consortium
Physical and emotional pain and suffering
Loss of wages
Loss of financial support
Loss of future earning
Medical and burial expenses related to the death.
Webre and Associates has extensive experience advocating for family members whose loved ones have been wrongfully killed because of another person's negligence. If your loved one has died due to the fault of another, please call us. We can help you manage things in this very difficult time. Please call Webre and Associates at 337-237-5051 to discuss your options.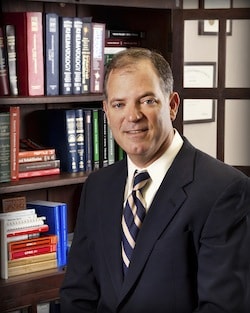 Scott Webre
Wrongful Death Attorney
Lafayette, Louisiana
If a loved one has died in an accident or at work through no fault of their own, contact us today for a free consultation or visit us at 2901 Johnston Street in Lafayette. If you choose Webre & Associates as your wrongful death attorneys, you will only owe us money if we collect from someone else on your behalf.
Free Consultation
337-237-5051
No Recovery, No Fee
Webre & Associates represent injured parties in Louisiana and Texas. Attorneys Scott Webre and Whitney Ikerd handle personal injury and wrongful death cases involving medical malpractice, 18-wheeler accidents, automobile accidents, boating accidents, defective products, oilfield/maritime accidents, as well as cases involving nursing home abuse and neglect, legal malpractice and other professional malpractice.
To obtain justice through truth. To vigorously defend and prosecute clients' rights.
To restore the public's faith in lawyers, one person at a time.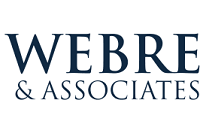 2901 Johnston Street, Suite 300
Lafayette, Louisiana 70503
www.webreandassociates.com
Phone: (337)­ 237-5051 | Fax: (337)­ 237-5061
Copyright © 2022, Webre & Associates - All Rights Reserved