Louisiana Mineral Rights Malpractice Attorneys
Commercial, Real Estate, and Mineral Rights Malpractice
When persons or businesses engage in transactions, whether for the sale of assets or perhaps for the sale of entire businesses, it is essential the transactions be conducted properly by the attorneys responsible for such transaction. The sale of assets or entire enterprises is highly complex and business owners rely entirely on their attorneys to get it right. Unfortunately, simple mistakes in transactional documentation can create enormous losses for the business owner, and in those situations, a lawsuit against your former attorney may be the only way to recover your financial loss.
An attorney's failure to properly complete necessary documentation in the sale of real property can have disastrous consequences for either buyer or seller. Common errors creating substantial losses for real estate sellers and buyers include failure to convey the correct property, failure in description of boundaries, failure to recognize easements, failure to ensure clean title prior to sale, among many other possible mistakes during the transaction.
Real property owners in Louisiana know the value of mineral interests, rights, and royalties—particularly property owners located in areas with proven oil and gas reserves. Transactional errors in preserving or appropriately conveying mineral interests during the sale of real property can cause enormous financial losses. Attorney mistakes in drafting documents can and do result in irreversible losses and damages for the client, leaving a legal malpractice action as the only available means for the client to recover some or all of the loss caused by the attorney's mistake.
These matters are very time consuming to evaluate and strict time deadlines apply to filing legal malpractice lawsuits. If you suspect you or your business have suffered losses as a result of an attorney's failure to appropriately handle a transaction or by some failure in the litigation process, please do not delay in contacting us. We may be able to help.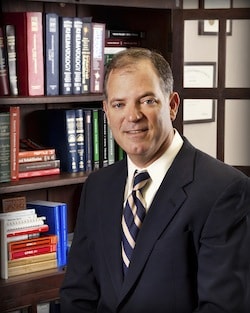 Scott Webre
Legal Malpractice Attorney
Lafayette, Louisiana
If you suspect you have a suffered financial loss due to mineral rights or real estate transactional error, please contact us today for a free consultation. If you choose Webre & Associates as your real estate legal malpractice attorneys, you will only owe us money if we collect from someone else on your behalf.
Free Consultation
337-237-5051
No Recovery, No Fee
Webre & Associates represent injured parties in Louisiana and Texas. Attorneys Scott Webre and Whitney Ikerd handle personal injury and wrongful death cases involving medical malpractice, 18-wheeler accidents, automobile accidents, boating accidents, defective products, oilfield/maritime accidents, as well as cases involving nursing home abuse and neglect, legal malpractice and other professional malpractice.
To obtain justice through truth. To vigorously defend and prosecute clients' rights.
To restore the public's faith in lawyers, one person at a time.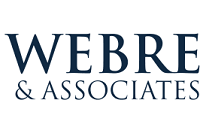 2901 Johnston Street, Suite 300
Lafayette, Louisiana 70503
www.webreandassociates.com
Phone: (337)­ 237-5051 | Fax: (337)­ 237-5061
Copyright © 2022, Webre & Associates - All Rights Reserved