Medical Malpractice Attorneys
Louisiana Medical Malpractice Lawyers
Medical malpractice arises in various health care settings, including care provided by physicians, hospitals, nursing homes, surgery centers, physician assistants, nurses, nurse practitioners, physical therapists, and other healthcare personnel in medical clinics, hospitals, nursing homes and other healthcare settings. We are knowledgeable and experienced in identifying medical malpractice in these settings and in seeking monetary recovery for injuries, harms, and losses caused as a result.
Physician Malpractice
Physician malpractice is not common, but it is not rare either. It is our experience that dutiful, attentive, and humble doctors are not usually defendants in medical malpractice lawsuits. On the other hand, physicians who don't listen to their patients, fail to devote the necessary time and attention to their patients, or let their ego override their better judgment, frequently are. We carefully review cases to determine whether harm was caused because a physician failed his or her duties, or instead, that an injury or death was unavoidable. If we find your case has merit, we will aggressively pursue justice on your behalf. If we don't find your case has merit, we will explain that to you.
Hospital Malpractice
In a recent book by the Institute of Medicine, it was estimated that as many as 98,000 people die in any given year from medical errors that occur in hospitals. That exceeds the number of annual deaths from motor vehicle accidents, breast cancer, or AIDS--three causes that receive far more public attention. Indeed, more people die annually from medication errors than from workplace injuries. The authors of To Err is Human: Building a Safer Health System propose solutions to this significant problem, and appropriately point out that medical negligence does not come with bad intention, but simple oversight, neglect, inattention or problems with systems of care. Whatever the root cause of negligence may be, the reality is that each of us, as consumers of healthcare, expect and are entitled to careful and attentive healthcare providers who do what is necessary to see that we are not the next victim of negligence. If you believe you have been a victim of medical negligence, please call us. We can help.
Pharmaceutical Malpractice
Pharmacies sometimes misfill prescriptions of potentially dangerous medications. As consumers, we blindly trust our pharmacists to fill our prescriptions correctly, and this trust is generally well placed, but one incorrectly filled prescription can kill or produce permanent injuries. Please call us if you have a question about possible pharmaceutical malpractice.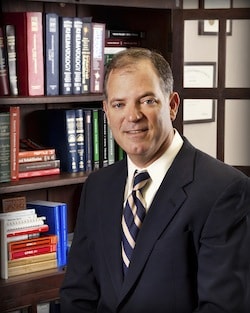 Scott Webre
Medical Malpractice Attorney
Lafayette, Louisiana
If you or a loved one has been injured by a medical provider, contact us today for a free consultation or visit us at 2901 Johnston Street in Lafayette. If you choose Webre & Associates as your medical malpractice attorneys, you will only owe us money if we collect from someone else on your behalf.
Free Consultation
337-237-5051
No Recovery, No Fee
Webre & Associates represent injured parties in Louisiana and Texas. Attorneys Scott Webre and Whitney Ikerd handle personal injury and wrongful death cases involving medical malpractice, 18-wheeler accidents, automobile accidents, boating accidents, defective products, oilfield/maritime accidents, as well as cases involving nursing home abuse and neglect, legal malpractice and other professional malpractice.
To obtain justice through truth. To vigorously defend and prosecute clients' rights.
To restore the public's faith in lawyers, one person at a time.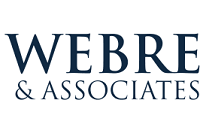 2901 Johnston Street, Suite 300
Lafayette, Louisiana 70503
www.webreandassociates.com
Phone: (337)­ 237-5051 | Fax: (337)­ 237-5061
Copyright © 2022, Webre & Associates - All Rights Reserved