Legal Malpractice Attorneys
Louisiana Legal Malpractice Lawyers
Just like people trust their doctors, they trust their lawyers. They should, and really, have no choice but to trust because nonlawyers do not know – and have no reason to know – about how to enforce their rights under the law. And, for the most part, that trust is well placed, and people are well-served by their attorneys. But, that's not always the case. Your lawyer's failure to do his or her job can have disastrous consequences, and there's nothing quite as bad as having your trust violated in a way that causes you to lose a case that you should have won and desperately needed to win.
There's an unfortunate truth to legal malpractice, much like there is in medical malpractice, but perhaps worse. Here it is. Just like we often see doctors speak less than candidly about the poor care provided by other doctors, there are relatively few lawyers that have the courage to aggressively go after another lawyer. We are some of the few.
All lawyers have accepted their role to uphold and defend their client's rights within the laws of the United States and to do whatever is necessary within the bounds of the law and ethics to aggressively and diligently pursue and defend the interests of their clients. That is every lawyer's duty. That means we should help when we can. At Webre & Associates, we believe in this simple truth and intend to honor it.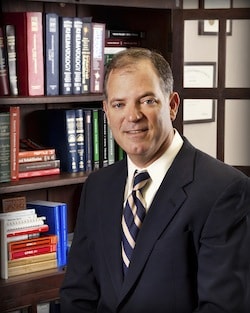 Scott Webre
Legal Malpractice Attorney
Lafayette, Louisiana
If you have suffered as a result of poor legal representation, contact us today for a free consultation or visit us at 2901 Johnston Street in Lafayette. If you choose Webre & Associates as your legal malpractice attorneys, you will only owe us money if we collect from someone else on your behalf.
Free Consultation
337-237-5051
No Recovery, No Fee
Webre & Associates represent injured parties in Louisiana and Texas. Attorneys Scott Webre and Whitney Ikerd handle personal injury and wrongful death cases involving medical malpractice, 18-wheeler accidents, automobile accidents, boating accidents, defective products, oilfield/maritime accidents, as well as cases involving nursing home abuse and neglect, legal malpractice and other professional malpractice.
To obtain justice through truth. To vigorously defend and prosecute clients' rights.
To restore the public's faith in lawyers, one person at a time.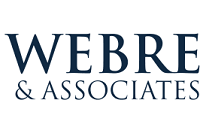 2901 Johnston Street, Suite 300
Lafayette, Louisiana 70503
www.webreandassociates.com
Phone: (337)­ 237-5051 | Fax: (337)­ 237-5061
Copyright © 2022, Webre & Associates - All Rights Reserved