Admiralty & Maritime Injury Attorneys
Louisiana Offshore Injury Lawyers
With its vast coastline, Louisiana has a rich history of offshore industries, including oil and gas, shipping, and fishing industries, with over 300,000 Louisianans employed in these fields. Like oilfield and chemical plant jobs (insert link to our oilfield chemical tab), injuries and deaths often occur in these jobs. Falls, explosions, burns, and exposure to hazardous substances are just some of the ways one can be injured while working on the water. If you have been injured while working on a ship, barge, ferry, oil platform, jack-up rig, or other water based transport, your ability to recover damages for your injuries will likely be governed by a special body of law known as maritime or admiralty law. Your claim is also likely to arise under several federal statutory laws, including the Jones Act, Longshore and Harbor Workers' Compensation Act, and the Death on the High Seas Act, among others.
In most of these cases your right to recovery depends on where you fit within this complex body of laws. For this reason, maritime law is a highly specialized area of law which requires skilled representation to ensure recovery for injuries you may have sustained while on the ocean.
If you have been injured while working offshore, on the river, or on a cruise ship these laws could apply to you. Please contact the attorneys at Webre & Associates to discuss your rights and remedies.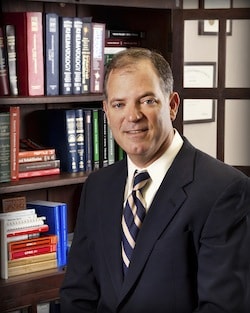 Scott Webre
Maritime Injury Attorney
Lafayette, Louisiana
If you or a loved one has been injured in an admiralty or maritime incident, contact us today for a free consultation or visit us at 2901 Johnston Street in Lafayette. If you choose Webre & Associates as your offshore injury attorneys, you will only owe us money if we collect from someone else on your behalf.
Free Consultation
337-237-5051
No Recovery, No Fee
Webre & Associates represent injured parties in Louisiana and Texas. Attorneys Scott Webre and Whitney Ikerd handle personal injury and wrongful death cases involving medical malpractice, 18-wheeler accidents, automobile accidents, boating accidents, defective products, oilfield/maritime accidents, as well as cases involving nursing home abuse and neglect, legal malpractice and other professional malpractice.
To obtain justice through truth. To vigorously defend and prosecute clients' rights.
To restore the public's faith in lawyers, one person at a time.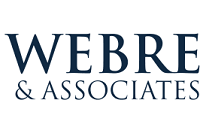 2901 Johnston Street, Suite 300
Lafayette, Louisiana 70503
www.webreandassociates.com
Phone: (337)­ 237-5051 | Fax: (337)­ 237-5061
Copyright © 2022, Webre & Associates - All Rights Reserved