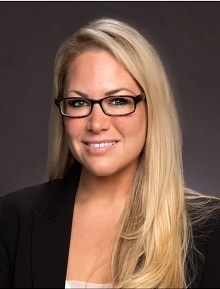 Whitney Ikerd
Personal Injury Attorney
Lafayette, Louisiana
Contact
Phone: (337)­ 237-5051
Fax: (337)­ 237-5061
Webre & Associates

2901 Johnston Street, Suite 300
Lafayette, Louisiana 70503
Practice Areas
Whitney Ikerd
Personal Injury and Wrongful Death Attorney
Download VCard
Whitney focuses her practice on serious personal injury and wrongful death cases involving medical malpractice, 18-wheeler and automobile accidents, offshore/maritime injuries, and legal malpractice.
Whitney attended law school to make a difference in the lives of people who have suffered tragedy due to the negligence of others. She was born and raised in Niceville, Florida and made her way to Louisiana in 2002 when she attended Tulane University for her undergraduate degree. She has called Louisiana home ever since. Whitney graduated with a Bachelor's of Science in Psychology from Tulane University and prior to law school worked as a case manager for elderly and disabled adults receiving long-term in home care. She graduated in the top twenty-five percent of her law school class at Louisiana State University. During law school she was a junior associate for the Journal of Energy Law & Resources, a Moot Court Board member, and a Trial Advocacy Team member.
Whitney has experience handling various personal injury cases including medical malpractice, asbestos litigation, 1983 civil rights claims, toxic tort, products liability, and maritime injuries. Prior to joining Webre and Associates, Whitney briefly worked representing insurance companies in defense of similar claims, gaining valuable knowledge and perspective that she uses to more effectively represent her clients.
Whitney lives in Lafayette with her husband Chad. She enjoys running, traveling, cooking, and trips to the beach.
To obtain justice through truth. To vigorously defend and prosecute clients' rights.
To restore the public's faith in lawyers, one person at a time.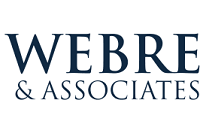 2901 Johnston Street, Suite 300
Lafayette, Louisiana 70503
www.webreandassociates.com
Phone: (337)­ 237-5051 | Fax: (337)­ 237-5061
Copyright © 2022, Webre & Associates - All Rights Reserved