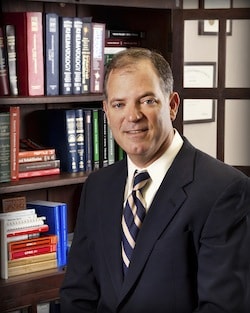 Scott Webre
Personal Injury Attorney
Lafayette, Louisiana
Contact
Phone: (337)­ 237-5051
Fax: (337)­ 237-5061
Webre & Associates

2901 Johnston Street, Suite 300
Lafayette, Louisiana 70503
Practice Areas
Scott Webre
Personal Injury and Wrongful Death Attorney
Download VCard
I was born and raised in Lafayette. I am blessed with a beautiful and supportive wife, Sarah, and two inspiring and wonderful young children. We enjoy boating, water skiing, hunting, fishing and spending time with family.
I graduated from Acadiana High School in 1982, from University of Southwestern Louisiana in 1986, and from Louisiana State University Law School in 1990. After law school, I moved to Austin, Texas, where I worked for the Texas Railroad Commission, enforcing violations of oil, gas, and transportation regulations. The best part of that job was I met Sarah there in 1992.
In 1993, I left the Railroad Commission to do what I felt I was meant to do as a lawyer – represent real people instead of corporate or governmental interests. I spent a large part of my time representing persons injured or killed as a result of medical malpractice, and learned that ability from a remarkably intelligent and capable physician/lawyer.
I returned to Lafayette in 2000, and opened my own law practice dedicated to representing persons injured in cases of medical malpractice, 18-wheeler wrecks, car wrecks, industrial and boat accidents, and legal and other professional malpractice, as well as claims involving breach of contract, consumer fraud, and wrongful denial of insurance benefits.
I attended and graduated Gerry Spence Trial Lawyers College as one of only 110 graduates from around the nation that year, and remain active in post graduate seminars and learning at TLC.
I am a member of the Louisiana Association for Justice, Texas Trial Lawyers Association, American Association for Justice, Louisiana State Bar, Texas State Bar, Lafayette Parish Bar Association, and am admitted to practice in multiple federal courts throughout Louisiana and Texas.
It has been my honor to serve as Chairman of the Medical Malpractice Section of Louisiana Association for Justice since 2015, in which capacity I have a significant role as part of a large and dedicated team of lawyers who seek to improve the laws of Louisiana.
To obtain justice through truth. To vigorously defend and prosecute clients' rights.
To restore the public's faith in lawyers, one person at a time.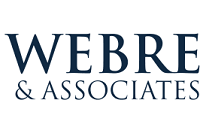 2901 Johnston Street, Suite 300
Lafayette, Louisiana 70503
www.webreandassociates.com
Phone: (337)­ 237-5051 | Fax: (337)­ 237-5061
Copyright © 2022, Webre & Associates - All Rights Reserved