Oilfield and Chemical Plant Injury Attorneys
Louisiana Oilfield Injury Lawyers
For years Louisiana's economy has been bolstered by the hundreds of thriving oil and chemical industries and industrial manufacturing facilities. Many Louisiana families have relied on the livelihoods these industries provide. Unfortunately, the jobs these industries provide are often dangerous and workers face daily risk of injury and even death. The work environments found in these chemical plants and refineries can be extremely dangerous and present serious risks when safety rules and regulations are not followed.
Injuries at these facilities can have life-threatening consequences for employees, their families, and the surrounding communities. Injuries often include:
Burns and other bodily injuries caused by fires and explosions;
Exposure to hazardous chemicals and materials through inhalation and physical contact, even including employees unknowingly bringing these hazardous chemicals home on his or her clothes, causing "take home exposure" to occur to their loved ones, and such exposure can have serious health effects; and
Injuries due to defective or improperly maintained equipment or poorly trained personnel.
If you or your loved ones have been injured due to the negligence of an owner, operator, supervisor, or contractor of a Louisiana oil company or chemical plant, or if you or a loved one has developed health problems due to exposure to hazardous chemicals, please call us to discuss your options. You should not be held responsible for the cost of medical bills and lost wages as a result of someone else's fault.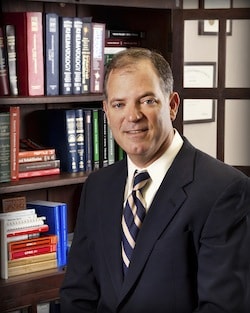 Scott Webre
Oilfield Injury Attorney
Lafayette, Louisiana
If you or a loved one has been injured in an oilfield or chemical plant incident, contact us today for a free consultation or visit us at 2901 Johnston Street in Lafayette. If you choose Webre & Associates as your oilfied injury attorneys, you will only owe us money if we collect from someone else on your behalf.
Free Consultation
337-237-5051
No Recovery, No Fee
Webre & Associates represent injured parties in Louisiana and Texas. Attorneys Scott Webre and Whitney Ikerd handle personal injury and wrongful death cases involving medical malpractice, 18-wheeler accidents, automobile accidents, boating accidents, defective products, oilfield/maritime accidents, as well as cases involving nursing home abuse and neglect, legal malpractice and other professional malpractice.
To obtain justice through truth. To vigorously defend and prosecute clients' rights.
To restore the public's faith in lawyers, one person at a time.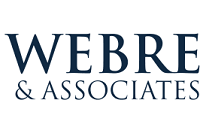 2901 Johnston Street, Suite 300
Lafayette, Louisiana 70503
www.webreandassociates.com
Phone: (337)­ 237-5051 | Fax: (337)­ 237-5061
Copyright © 2022, Webre & Associates - All Rights Reserved