Defective Product Injury Attorneys
Louisiana Product Liability Lawyers
Each week we purchase products we believe are safe, and which usually are, but we probably all have products in our homes that present dangers we haven't considered, but which are very real. Consider that all of the following types of products were once considered safe by consumers but proven to be very dangerous:
Baby cribs that present choking hazards, causing strangulation of infants;
Swimming pool drains with improper drainage covers, causing drowning and severe injury to children;
Flammable clothing, causing burns and deaths;
Flammable aerosol party favors, causing burns and death;
Children's toys that present choking hazards for children;
Toys for use in the yard that produced injury and death in children;
3-wheelers that were prone to roll over and injure and kill their users;
Countless different medications that cause severe injury and sometimes death;
Automobiles with roof designs that were prone to crushing during car wrecks;
Automobiles with fuel tanks inappropriately located in a place prone to explosion during a crash;
Automobiles with airbags that would not deploy as designed, causing injury and death; and
Automobile tires that fail under normal conditions, causing vehicles to lose control, roll over, and wreck.
This list could go on and on. The reality is that an unending profit motive exists for large corporations to bring products to market as quickly as possible. This inevitably leads to products being placed on the market that are unsafe. There are very specific laws that pertain to those injured as a result of defective products. It is important that you find a lawyer familiar with those laws.
If you have been injured, or if someone you love has lost their life as a result of a defective product, please call us. We can help you.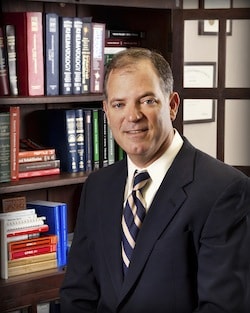 Scott Webre
Product Liability Attorney
Lafayette, Louisiana
If you or a loved one has been injured by a defective product, contact us today for a free consultation or visit us at 2901 Johnston Street in Lafayette. If you choose Webre & Associates as your product liability attorneys, you will only owe us money if we collect from someone else on your behalf.
Free Consultation
337-237-5051
No Recovery, No Fee
Webre & Associates represent injured parties in Louisiana and Texas. Attorneys Scott Webre and Whitney Ikerd handle personal injury and wrongful death cases involving medical malpractice, 18-wheeler accidents, automobile accidents, boating accidents, defective products, oilfield/maritime accidents, as well as cases involving nursing home abuse and neglect, legal malpractice and other professional malpractice.
To obtain justice through truth. To vigorously defend and prosecute clients' rights.
To restore the public's faith in lawyers, one person at a time.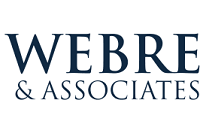 2901 Johnston Street, Suite 300
Lafayette, Louisiana 70503
www.webreandassociates.com
Phone: (337)­ 237-5051 | Fax: (337)­ 237-5061
Copyright © 2022, Webre & Associates - All Rights Reserved