18-Wheeler Accident Attorneys
Louisiana Truck Accident Lawyers
The legal weight for an eighteen wheeler is 80,000 lbs. That's 40 tons. The average automobile weighs about 5,000 lbs. The average length of an 18 wheeler varies generally between seventy and eighty feet. Obviously, big rigs present a very serious danger to all of us. But, big rigs are essential. Our country cannot function without them.
There are many reasons eighteen wheelers are dangerous, starting simply with the fact that they are very large and heavy in comparison to the typical passenger vehicle. When this simple fact is combined with any of the many frequent contributing factors, the result is often horrendous. Some of the common contributing causes of wrecks involving eighteen wheelers include:
Driver fatigue
Driver failure to consider blindspots
Poor driver training
Equipment malfunction, primarily the brakes
Driving under influence of drugs or alcohol
Debris or articles in the road
Excessive speed, following too closely, improper lane change, or other failures to obey simple rules of driving
Failure of tires as a result of excessive wear or inappropriate inflation
Unsecured cargo or freight shifting in the payload section
Another harsh reality of motor vehicle collisions involving big rigs is that the resulting injuries are usually severe or fatal. Over 500,000 trucking accidents occur every year in this country, out of which approximately 5,000 result in fatalities. In fact, 18-wheeler trucking accidents account for one of every eight traffic deaths.
If you have been injured in a wreck involving an eighteen wheeler, call us. We can help.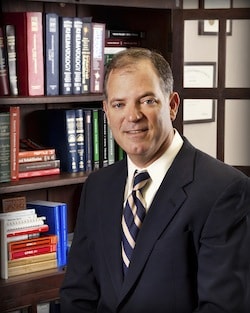 Scott Webre
Trucking Accident Attorney
Lafayette, Louisiana
If you or a loved one has been injured in an 18-wheeler accident, contact us today for a free consultation or visit us at 2901 Johnston Street in Lafayette. If you choose Webre & Associates as your 18-wheeler accident attorneys, you will only owe us money if we collect from someone else on your behalf.
Free Consultation
337-237-5051
No Recovery, No Fee
Webre & Associates represent injured parties in Louisiana and Texas. Attorneys Scott Webre and Whitney Ikerd handle personal injury and wrongful death cases involving medical malpractice, 18-wheeler accidents, automobile accidents, boating accidents, defective products, oilfield/maritime accidents, as well as cases involving nursing home abuse and neglect, legal malpractice and other professional malpractice.
To obtain justice through truth. To vigorously defend and prosecute clients' rights.
To restore the public's faith in lawyers, one person at a time.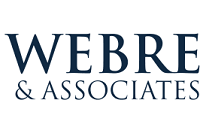 2901 Johnston Street, Suite 300
Lafayette, Louisiana 70503
www.webreandassociates.com
Phone: (337)­ 237-5051 | Fax: (337)­ 237-5061
Copyright © 2022, Webre & Associates - All Rights Reserved